Wow, what a scorcher this month has been, with a new record high in the UK of 40.3°C! Who would have thought that our client's newly purchased Pershing 65 Limited would be cooling off in Portugal as opposed to the UK!
Following the Pershing 65 Limited's completion earlier this month, we were delighted to assist her new owner with the relocation from Torquay Marina, UK to Portugal, some 800+ nautical miles.
However, with twin 1420 Caterpillar 3142E engines and Arneson Drives, the Pershing made short work her journey and we were pleased to receive a photograph of her upon arrival to Portugal.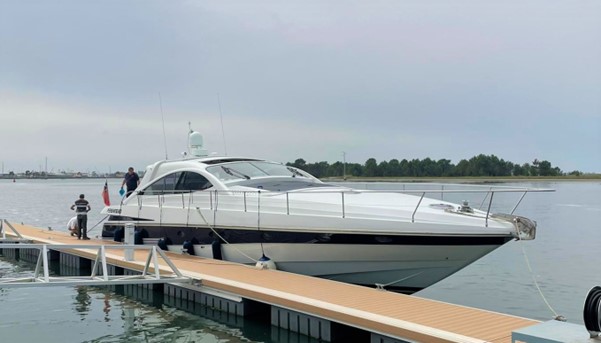 We hope her new owners are enjoying cooling off onboard!
Authors – Jessica & Isabelle