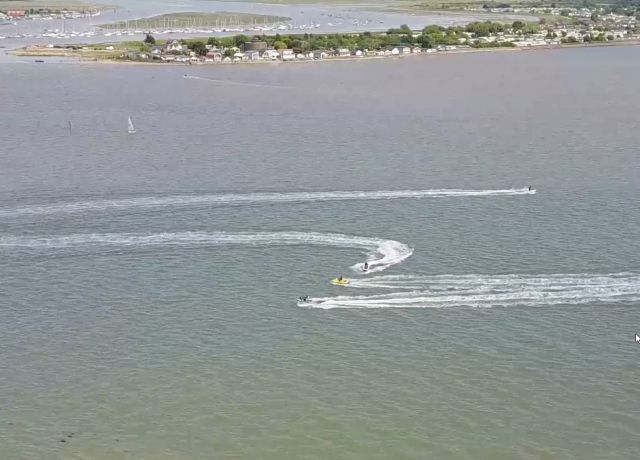 Drones are to be used for search and rescue activities around the Essex coast as part of a trial involving Essex Police, the MCA and the
RNLI
.
The 12-month trial will provide more eyes in the sky to assist with search and rescue operations, helping the search for casualties in hazardous locations and directing Coastguard and lifeboat crews to enable emergency services to risk assess situations before deploying rescue personnel.
"Thanks to the Essex Police Drone Unit, we are able to trial this innovative technology to help rescuers on the front line with more accurate aerial vision, conduct searches in hard to reach or hazardous areas, assist with night time thermal imagery searches and relaying messages from rescuers to casualties," explained Phil Hanson, MCA aviation technical assurance manager.
Informed decisions
"This will allow rescuers to make more informed decisions and ultimately help make the coast safer."
Will Roberts,
RNLI
senior innovation manager, added: "As well as helping our lifesavers to search and locate casualties, working with Essex Police's drone unit will also allow potentially dangerous scenes to be risk assessed before our volunteer lifeboat crews are deployed to the scene."
And he stressed that drones will not replace Coastguard helicopters, Coastguard rescue teams,
RNLI
or independent lifeboats.
At the end of the trial, the impact that drones have had on coastal search and rescue activity will be assessed, with the information helping inform the MCA and
RNLI
's ongoing work to explore the role that unmanned aerial vehicles can play.