Wow what a great weekend! We received a few calls on Monday morning with clients relaying their experiences and memories whilst moored up at the AAM
Cowes Week
last Friday night. Watching a marvelous display presented by the Red Arrows and a huge 20-minute countdown fireworks display just by the Royal Yacht Squadron line.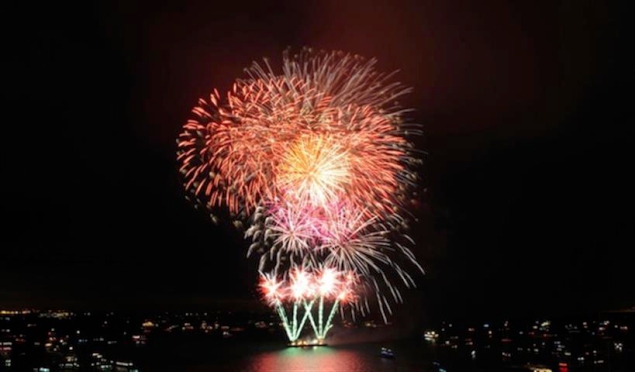 "Could not believe my eyes when they integrated the canons with the countdown fireworks, unbelievable and breath taking"
Sunday saw the start of the historical Fastnet race at mid-day, with thousands watching internationally live online. Helicopters were buzzing over the top of Cowes and the multihulls flying off the start line heading west. Many of our local clients here in Weymouth motored out towards Portland later that day to see the action. A replay of this start can be seen online
http://fastnet.rorc.org/
The parties continued at the finish in Plymouth with the first boat across the line, Spindrift the 131-foot trimaran in an elapsed 38 hours 53min 58sec with co-skippers Dona Bertarelli, sister of America's cup winner Ernesto, and Yann Guichard celebrating in style.