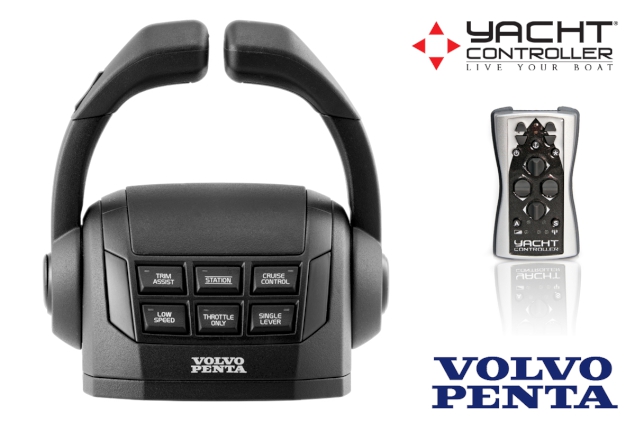 Yacht Controller have announced the full compatibility of their products YACHT CONTROLLER Dual Band Series with Volvo original interface for EVC 2.0
After having reached agreement with VOLVO last year to supply their original interface to them, they are now able to interface any VOLVO control head and this will provide the highest level of wireless control available in the market.
The YACHT CONTROLLER coupled with VOLVO's interface will be supplied as a package system directly from YACHT CONTROLLER Italian Manufacturing facility worldwide through Yacht Controller's distribution network.
Now celebrating 20 years since the invention of the first YACHT CONTROLLER wireless system for controlling boats, Yacht controller are proud to be recognized once again for their quality and reliability by another one of the most important Engine and Control Manufacturer's VOLVO.
The launch of these new products, further enhances their position as the undisputed leader in wireless control systems for boats.
First worldwide installation yacht controller for Volvo Penta EVC 2
Volvo Penta Electronic Vessel Control (EVC) at work