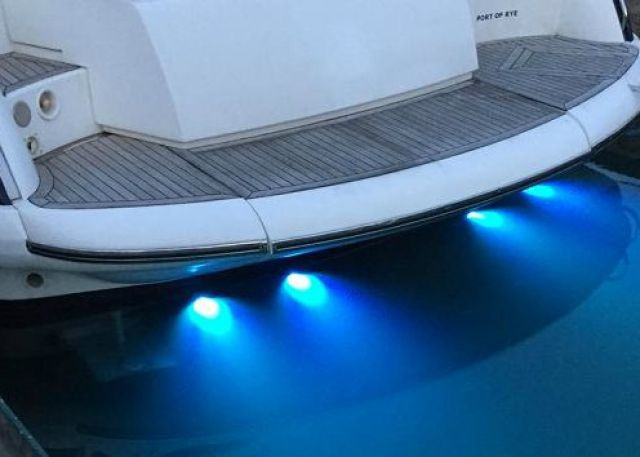 BGB SILS has joined with Aquamare Marine as it prepares to launch its new underwater lighting system to the market.
The Submersible Inductive Lighting System features induction contactless exterior lights which are operated through an app on any smart device.
Using electromagnetic induction, the system wirelessly transmits electrical energy between two coils which are attached to a boat with marine-grade adhesive.
"Some people in the industry were sceptical that we could product something that requires no drilling on surfaces such as the hull [but] we were more than happy to rise to the challenge," said BGB's marketing manager, Jason Tupper.
Reassurance
"These lighting units give owners reassurance that their yacht is not going to be damaged and cause a leak, which can happen when an electrician has to drill holes."
As well as choosing a colour to match their mood, boat owners can adjust the lighting to attract fish and navigate at night. The wifi zone is around 50m and the system can be controlled through existing wifi technology on board.
"This is an exciting long-term opportunity to work with BGB because the SILS product offers something completely different to anything else on the market," said Mike Sommerfeld, Aquamare Marine director.
"With our experience in the marine technology industry, alongside the support with installation, we aim to play an active role in the development of BGB's products, helping reach more markets and develop smaller, high powered and low-cost versions."