Established in 1873, Benetti went a long way from building wooden boats to posting a €1 billion turnover in 2008. Stronger than ever, the Italian group is now on its way to expanding its reach into the 100-meter plus market, tightening its grasp on yachting.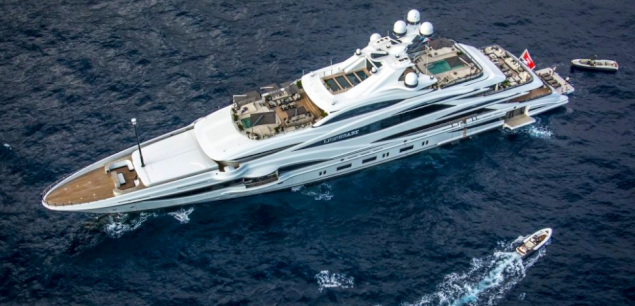 Benetti's story starts with its foundation by Lorenzo Benetti in 1873 to manufacture local wooden boats. After WW2, the need for wooden boats had disappeared and the company started building steel, pleasure crafts. By the 1960s, it was creating some of the world's first superyachts.
Its strongest push came with the acquisition of the yard by Azimut in 1985, resulting in the Azimut Benetti group, which still exists to this day. Propelled by commercial successes and a cooperation with then unknown designer Stefano Righini, the group went on a buying spree.
Amongst its purchases, the Gobbi shipyard, which manufactures its Atlantis range today, Fraser Yachts, the brokerage house, as well as Marina di Varazze and the Royal Yacht Club in Moscow. By 2008, the group built its way to a €1 billion turnover.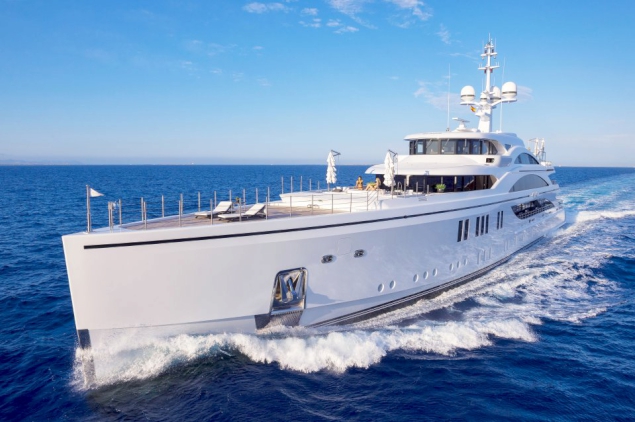 As the subprime crisis hit yachting, leaving many shipyards to shut down, the whole market, including Benetti, which was able to push through strongly nevertheless. Amongst yachts built in that period were Staluppi's 61-meter Diamonds are Forever and Nick Candy's 63-meter 11-11 amongst others.
By 2016, Azimut-Benetti's turnover had risen again to near €700 million, marking 3 years of consecutive growth. Throughout this time, Benetti's most visible products, 30 to 60-meter yachts remained highly attractive to charter clients, some of which started buying them again as the market picked up.
Whilst most visible through Benetti yachts in the mid-size range, the group's influence on yachting spread deeply throughout the market in different spaces. Azimut, a leader in the construction of yachts of up to 30 meters, has become a reference in the space, acting as a gateway drug to the group's yachts.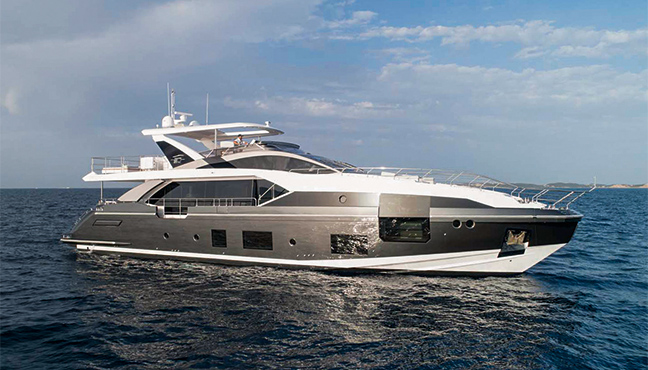 Through its full ownership of Fraser Yachts since October 2017, the group controls Fraser Yachts, a brokerage firm also active in yacht management and crewing. By extension this provides the group with first-party data on client behaviour as well as deeper insights into yachting, knowing first hand how other competing shipyards perform.
"This recent acquisition is part of the strategic plan of our group to offer superyacht owners not only the most beautiful yachts, but also the utmost service" commented Azimut-Benetti's president, Paolo Vitelli, when the group bought out V.Ships' minority stake in Fraser in 2017.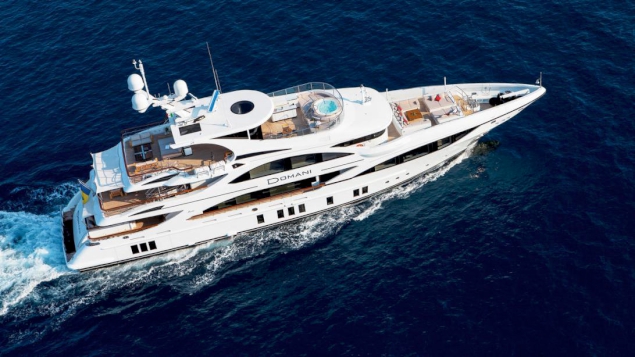 Skewing towards small to mid-size yachts of up to 60-meters, the Azimut-Benetti group had grown its position in the sector to the point of building the most meters out of any shipyards for 19 consecutive years. Its impact on the megayacht market, however, remained immaterial leaving Northern European shipyards like Lurssen, Feadship and Oceanco to dominate the space.
Benetti's first attempt to enter the space came in the 1980s. At the time, the yard had secured the build of the 86-meter Nabila for Saudi businessman and arms dealer, Adnan Khashoggi, the 8th largest yacht in the world. The yacht was later purchased for $29 million in 1987 by Donald Trump and renamed to Trump
Princess
.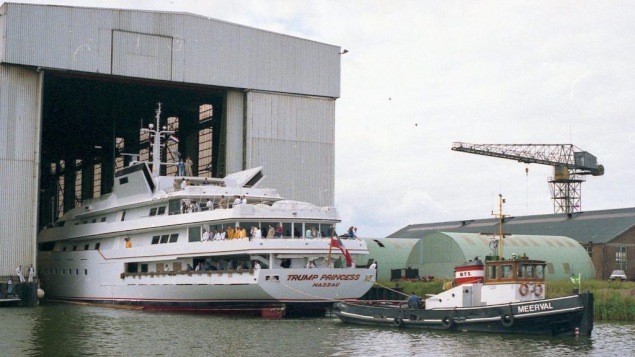 For decades after, Benetti stayed away from new builds of this size, leaving the market to other shipyards. Recently, however, yachting changed and the megayacht space entered into an upswing, leading to Benetti coming back into the size range. This first took the form of the 90-meter Lionheart, delivered to British businessman Philip Green in 2016.
The yard's current flagship, however, is about to be eclipsed by a 107-meter yacht launched in December 2018. More significantly, this will be the first yacht out of 3 over 100 meters to be delivered by Benetti over the coming months. Amongst customers for one of these new hulls is Australian billionaire and serial yacht owner James Packer.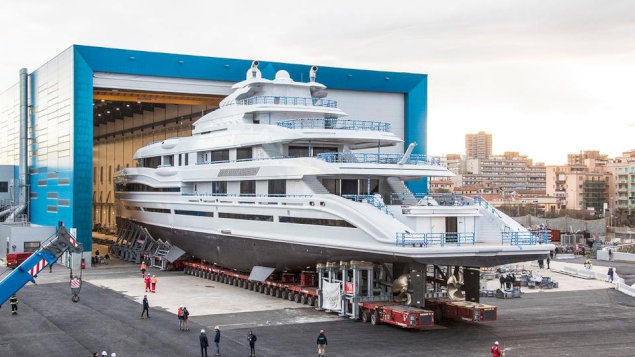 Benetti's ambition to takeover one of the remaining parts of the market is not unfamiliar to other shipyards. Dutch shipyard Heesen Yachts, backed by Russian billionaire Vagit Alekperov, has also built a new dry dock capable of building yachts of up to 85 meters back in 2016.
Meanwhile yards known for megayachts such as LVMH's Feadship have started expanding their influence downward with projects such as Feadship's Lagoon Cruisers of 34 meters in length. Results of these strategies remain to be seen in coming quarters, however, even now over half of yacht gross tonnage is built by just 10 shipyards.