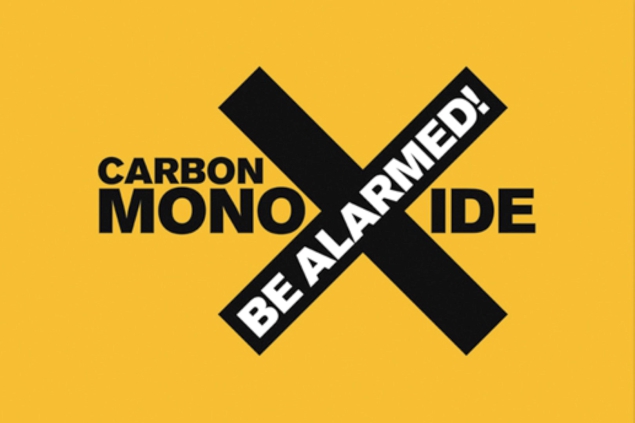 Following public consultation on proposed changes to the Boat Safety Scheme (BSS), the BSS Management Committee has decided that new BSS Requirements for carbon monoxide (CO) alarms on boats will be introduced from next April.
Strong support for the changes was demonstrated in the responses to the consultation with 84% in favour of introducing a requirement for suitable working carbon monoxide (CO) alarms.
All boats with accommodation spaces subject to the BSS will see mandatory checks introduced for suitable CO alarms in good condition and in appropriate locations. The requirements are designed to keep people on and around boats safe.
Stop the silent killer
As well as protection from neighbouring boats, the CO alarms are also expected to prevent death or injury to boat owners from their own boat engines or appliances.
The alarms will warn people in the area about immediately dangerous levels of CO. They can also alert craft occupants to moderate levels of CO, which can be a long-term threat to health if left undetected.
BSS Manager, Graham Watts says: "We want to thank all the contributors to the consultation. Your comments and views have been exceptionally valuable and have caused us to reflect a little longer before publishing the checks in order to ensure that the wording is entirely clear. The BSS will be publishing the new checks in detail in January/February 2019 on its website.
"It's encouraging that so many contributors already enjoy the protection of CO alarms, however if you are yet to be protected, please take a look at a list of CO alarms recommended as suitable for boats by the manufacturers' body on the BSS Stay Safe CO advice webpages."
Know the risks
Boats are built to keep water out, but this also makes them good containers for gases and fumes. There are many sources of carbon monoxide on boats including engines, generators, solid fuel burners and cookers. Canopies on deck can allow poisonous gases to build up, rapidly reaching fatal levels. Ventilation is essential. It's known as 'the silent killer' because you can't see, smell or taste it and it kills 40 people a year across the UK while injuring thousands more.
Stuart Carruthers,
RYA
Cruising Manager, explains: "The message is simple: carbon monoxide kills and an alarm could save your life. But the first line of defence is to know and understand the dangers and sources of carbon monoxide. It's both colourless and odourless, hence the silent killer tag, and can kill quickly if inhaled in high concentrations.
"At lower levels of CO as it begins to take effect, the symptoms of poisoning are similar to flu or food poisoning, and include headaches, nausea and dizziness."
CO detectors are commonplace in homes, but less so on boats despite them being the perfect place for the poisonous gas to build up. The
RYA
recommends fitting an alarm that is certified to the British Standard as suitable for use when camping and/or in recreational vehicles such as boats and caravans, which is known as BS EN50291-2:2010.
Stuart adds: "CO detectors alarm at a low concentration levels to give a person time to react and regrettably it appears that these are often mistaken as false alarms rather than early warning and are switched off.
"If the alarm sounds, take action to shut off sources of CO (engines, generators, open flame appliances) if safe to do so, get clear of fumes into the fresh air and seek medical attention immediately. By having CO alarms on board as a back-up, you should have a happy and incident-free time afloat."
Follow fitting instructions supplied with the alarm, but if these are difficult to meet fully on a boat, then best practice placement guidance can be found in the CO Safety on Boats leaflet.
View the response
The BSS has produced a summary of the views expressed in the consultation and the BSS responses. The summary can be viewed on the BSS website
www.boatsafetyscheme.org/alarmconsulation2018/
. The mandatory new BSS Requirements will come into effect from 1 April 2019.
The
RYA
is committed to increasing public understanding of the risks of CO poisoning in order to reduce incidents, fatalities and ill health related to the poisonous gas.
More information is available on the RYA safety hub, from the Carbon Monoxide Safety on boats leaflet or you can visit
www.boatsafetyscheme.org/co