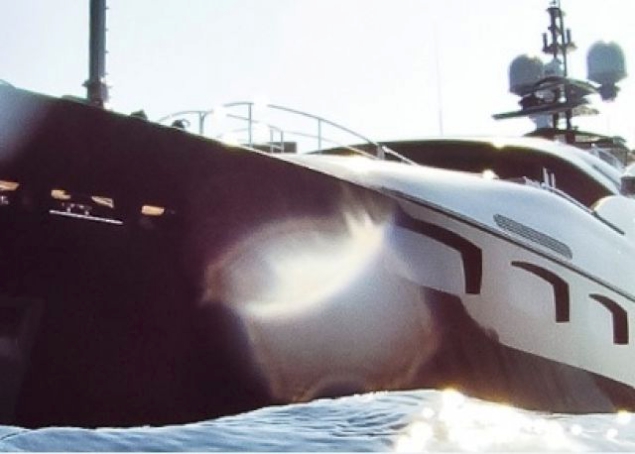 Almost two-thirds (64%) of superyachts are dependent on simple, onboard firewall or crew managed systems leaving them open to cyber-attacks, a new survey has found.
Inmarsat's 2018 Superyacht Connectivity Report highlighted the issue of low cyber resilience, showing that less than one-quarter (23%) of respondents placed the cyber resilience of the vessels in the 'hands of experts'.
Inmarsat's Rob Myers, senior director of maritime market development, said the reported indicated "that the level of cyber security deployed by the global superyacht fleet is minimal."
Dated equipment
Highlighting the crucial role that satellite communication plays in addressing connectivity issues within the superyacht market, the report found that almost three-quarters (73%) of superyacht owners are demanding seamless connectivity wherever they sail and speeds that are comparable to home broadband services.
The report also found that 50% of those surveyed are sailing with satellite equipment over four years old and only a quarter of captain and crew have replaced their hardware equipment in the last two years.
International Ship Management Code (ISM) and yacht management are the primary uses of satellite communication, said the report. 43% of respondents rated safety and compliance as the number one usage. This was followed by IoT sensors and applications, according to 34% of respondents.
Additionally, the report discovered that satellite system specification begins early in a newbuild construction process and satellite specialists are involved in the system specification at the project concept and engineering phases in 42% of cases.
Reseller appointment
Inmarsat has appointed its partner SSI-Monaco as a reseller of its Fleet Xpress (FX) service.
The agreement further strengthens Inmarsat's presence in the superyacht market and will enable the company to efficiently meet customer demand for flexible, high-performance broadband connectivity.