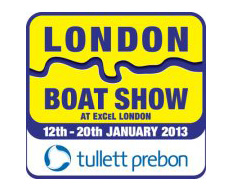 Another opportunity to browse the south hall at the ExCeL centre for yachts and
Boats For Sale
. We will all get excited by the latest designs presented on the stands, which gives us a good idea of where the market is moving in terms of design and trends.
The worlds motor yacht industry is dominated by our Great British line up.
Princess Yachts
,
Fairline
,
Sunseeker
and
Sealine
set the new year's models and innovation firmly in every visitors mind. We can only hope they keep inspiring the first time boater into the pursuit and the already seasoned boater to trade up to the next chapter in there boating life.
JD Yachts
have an outstanding presence in the ever growing digital age and try their very hardest to stay on point to give their clients 24/7 access to their listing. Through their boat profile and geo location, it keeps our offices up to date on any specification changes and boat movements so we are giving the correct representation of their boats and
Yachts For Sale
.
The greatest benefit of all is the ability whilst on the move to check in to
JD Yachts
on your iPhone or android and browse the pre-owned brokerage listings currently for sale to compare the all-important
price
. You even have the ability to look around the boat by clicking on the video link. Some of our European clients have taken advantage of by buying without physically seeing the vessel, this is happening more than you would believe with late models. With the use of an appointed surveyor, the buyer buys with confidence without leaving his busy schedule; leaving the finer details and OCD approach we have to paper work after sales service.
All in all at the ExCeL centre this year, it won't take long to look around the boat hall. But there is the added benefit of looking at the other exhibitions included in the ticket price, four shows for one price, which includes the Outdoor, Bike, and Active Travel Show.
We hope you have a great time at this Year's 2013 Tullett Prebon Boat Show, if while you are there you have any questions on models part exchange offers and pricing please feel free to call to chat to myself or any of the staff at
JD Yachts
on 0845 8125 126.